Our uniformed security guards act to protect lives and properties by maintaining a high visibility presence to deter illegal and inappropriate actions; observing signs of crime or disorder; then taking action and reporting any incidents to the client and emergency services as appropriate.
Our security personnel are adequately trained for the dispensation of their duties. Re-training of our personnel is done annually; this provides security guards with good orientation of the client's premises and the particular environmental risk faced by the clients.
Security personnel are recruited in conformity with the policy of maintaining high standard of professionalism. Guarantors with high repute in the society are a must before employment forms could be filled by would-be Guards. A complete dossier giving detailed information on a Security Guard at any time must also be provided. This dossier is updated annually.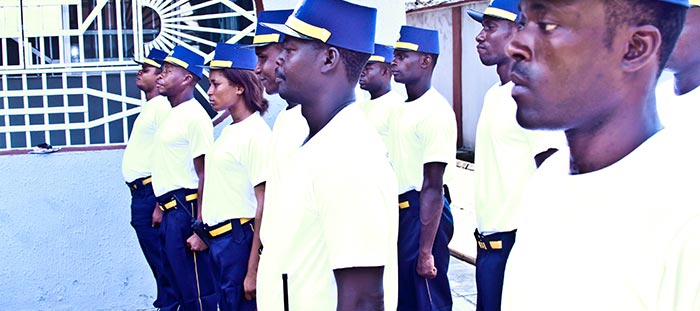 QUICKLY ARRANGE A SERVICE CONTRACT
Please use our form to contact us for any service request.